GJFA has made a submission to Waterfront Toronto during the recent round of consultations on Sidewalk's proposal for the Quayside project. The submission, prepared by GJFA's Sub-Committee, notes that Waterfront's Quayside project will be built in a post-COVID world, a world struggling to recover from the grip of a major health, social and economic crisis.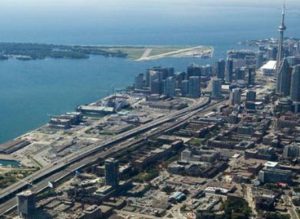 The Sub-Committee importantly pointed out that Quayside will now be a testbed for the lessons that we are learning in this pandemic about community life and the importance of active government policy, public services, social programs and mutual support. Quayside will need to sketch out the contours of a post-COVID city. To achieve that goal requires a different starting point and a different plan than the one provided by Sidewalk Labs.
It is a great read! Take a look at the submission here.